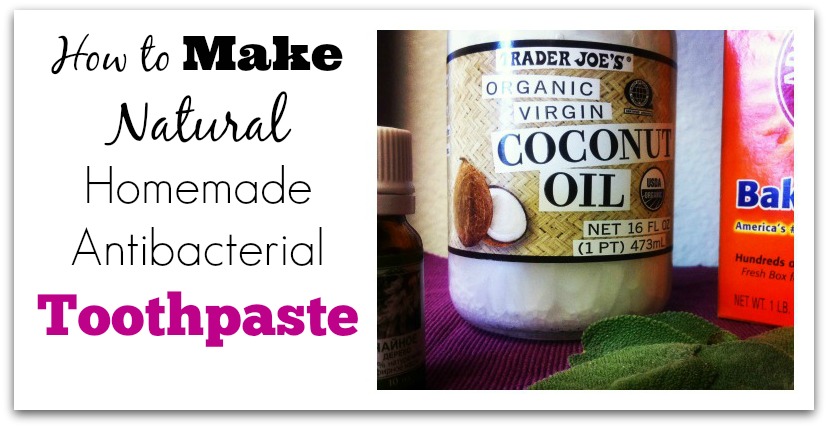 Avoiding fluoride, glycerine, SLS, and other toxic ingredients is very easy when you make this DIY remineralizing toothpaste recipe.
Most people don't realize that your  teeth could be remineralized naturally.  The combination of  trace minerals, baking soda, coconut oil, and  tea tree oil can do wonders for your teeth. Baking soda not only prevents tooth decay but also remineralizes your enamel effectively. It can also neutralize plaque acids. Tea Tree Oil possesses antibacterial and antiseptic properties which help with gingivitis, plaque, and inflamed gums. Additionally, tea tree oil has a whitening effect on teeth.
Coconut oil is incredible for your gums' health and also teeth whitening.   Lauric acid,in coconut oil is a fatty acid that is very effective in fighting bacteria, and most especially the harmful oral bacteria that causes bad breath, tooth decay and gum disease. It's especially effective at killing an oral bacteria called Streptococcus mutans (S. mutans), which is a leading cause of tooth decay.
A Homemade Toothpaste Recipe for Tooth Remineralization
Ingredients
5 tablespoons baking soda
Directions
Melt coconut oil until it is liquid. Combine all ingredients and mix well. Scoop the paste onto brush. Store the paste in a glass jar with a lid as baking soda can absorb smells. You can also make it squeezable by placing it into an empty toothpaste tube