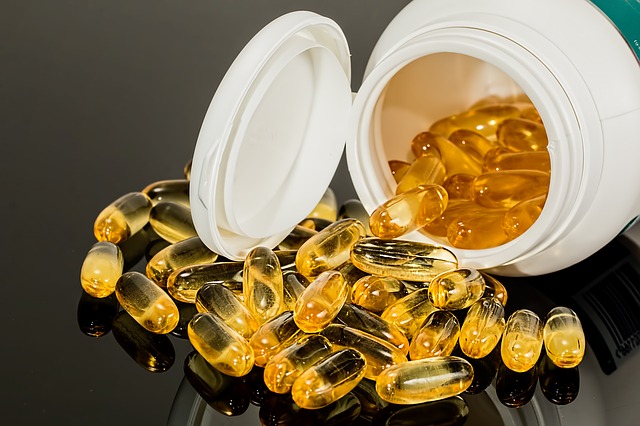 Americans spend over 28 billion dollars on vitamins a year. It's no wonder that pharmaceutical companies jumped on the opportunity to make even more money by selling something that people don't really need.  Many think that vitamins are harmless and that they have nothing to lose by taking them.
Let me explain by saying that vitamins from real food sources are absolutely necessary for optimal health. I am not questioning the goodness of such but I am referring to conventional vitamins sold in most stores which have no nutritional value whatsoever.  Additionally, many people take multivitamins that can lead to vitamin overkill. Some Vitamins such as A and E  are not water soluble (that means that your body cannot flush out the excess). Thus, taking more than needed is very dangerous for your health. It leads to toxic built up and consequently to health problems.  Also, even if you follow the suggested dosage, you might still be overdosing yourself on vitamins since you really don't know how much of these you've already taken through food.


"Eventually we were able to move on to humans. We studied thousands of patients for 10 years who were taking dietary supplements and placebos. We found that the supplements were actually not beneficial for their health. In fact, some people actually got more cancer while on the vitamins." Mirror Article
Stay Away From Vitamins that Contain GMO, Food Dyes & Toxic Chemicals
Most vitamins sold in stores are trash. Did you know that nutritional supplements in the U.S. are not regulated by the Food and Drug Administration? All that is required by the FDA is the label, "these statements have not been evaluated by the FDA". There are a lot of hidden toxins in conventional vitamins.  Almost all Vitamin C (ascorbic acid)  sold in America is made with GMO corn (unless the vitamins are made outside of the US).  Even popular health stores, more than not, sell GMO Vitamins. Additionally, cheaper brands of Vitamins contain iron fillings and dangerous additives such as talc, dyes, sodium benzoate, methylcellulose, carnauba wax, silicon and/or titanium dioxide.

Vitamins Don't Help People with Poor Diets
If you are not eating a healthy diet, vitamins will never be able to help you compensate for the lack of nutrients.


Your body is designed to feed off nutrients from food… whole, real, unprocessed  food. There is no substitution for a healthy diet.
It Starts with Food: Discover the Whole30 and Change Your Life in Unexpected Ways
Vitamins May Cause Diseases.
Vitamins can cause kidney disease, liver disease, birth effects, central nervous system disorders, hair loss, and blurred vision.  According to a recent study, vitamins are not only ineffective in protecting you from lung cancer, but can actually cause it. Scientists found that Vitamin E supplementation led to an increased risk of lung cancer. In 2011, The Journal of the American Medical Association stated that taking Vitamin E can increase a man's risk of prostate cancer.
I personally never take vitamins. Now I know that the best way to get the nutrients your body needs is through real food. Real food (which includes organic fruits and vegetables) is way more nutritious than any super vitamins you can buy. Real food is the multivitamin that needs to be marketed and consumed. But unfortunately, it's not a money maker. Hippocrates said it best, "Let food be thy medicine and let thy medicine be thy food."
Sources:  http://www.naturalnews.com/036650_synthetic_vitamins_disease_side_effects.html
http://www.medpagetoday.com/PrimaryCare/DietNutrition/28971
www.npr.org/blogs/health/2013/12/17/251955878/the-case-against-multivitamins-grows-stronger/?_nospa=true
http://health.usnews.com/usnews/health/healthday/080229/vitamin-e-supplements-may-raise-lung-cancer-risk.htm
http://www.naturalnews.com/036650_synthetic_vitamins_disease_side_effects.html#ixzz2oqRYkwjw