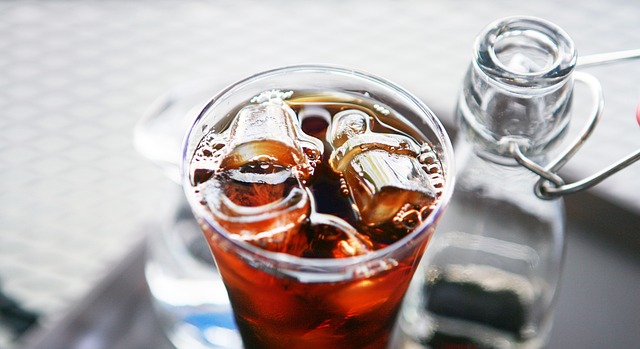 If you drink iced tea, you need to know this. Even though it's one of the healthiest drinks, there's a hidden danger. Drinking iced tea can lead to kidney stones. Recent medical reports published in the Journal of Urology states that drinking iced tea may increase the possibility of developing kidney stones that could affect your natural health.  Calcium oxalate is a compound that is found to be very high in iced tea and it will cause kidney stones to develop in your body.  Researchers found that iced tea contains high levels of oxalate, a chemical that leads to the formation of small crystals made of minerals and salt found in urine. Although these crystals are normally harmless, the researchers warned they can become large enough to get trapped in the small tubes resulting in blockage of the kidney vessels. Kidney stones may damage the kidneys by blocking the flow of urine to the outside of the body.


Frequent consumption of iced tea prevents our body from effectively removing calcium oxalate through the urine.   Because of this, it may cause the calcium oxalate to accumulate and form crystals in the body.
Dr. John Milner, an instructor in the department of urology at Loyola University Chicago Stitch School of Medicine, says the most common cause of kidney stones is actually dehydration. In the summer, when people are sweating more, they also drink more iced tea – thinking it'll help keep them hydrated. They don't realize they're making things worse.
"For people who have a tendency to form the most common type of kidney stones, iced tea is one of the worst things to drink," Dr. John Milner, an assistant professor in the department of urology at the Loyola University Chicago Stritch School of Medicine, said in a news release.


John Milner, a urologist at Loyola University Chicago Stritch School of Medicine, says his patients describe passing a kidney stone — even a tiny one — as the most painful experience they've endured. And "if you have one," Milner says, "your chance of having another within five years is 50-50."
Herb Pharm Stone Breaker (Chanca Piedra) Compound for Urinary System Support – 1 Ounce
The production of kidney stones develops slowly over time and thus to protect your health, it may be beneficial to regulate the amount of iced tea that is consumed on a regular basis.
About 85 % of tea consumed in the United States is iced, according to the Tea Association of the USA. A lot of people  replace water by drinking iced tea which, in fact, can have adverse affect on your  health.