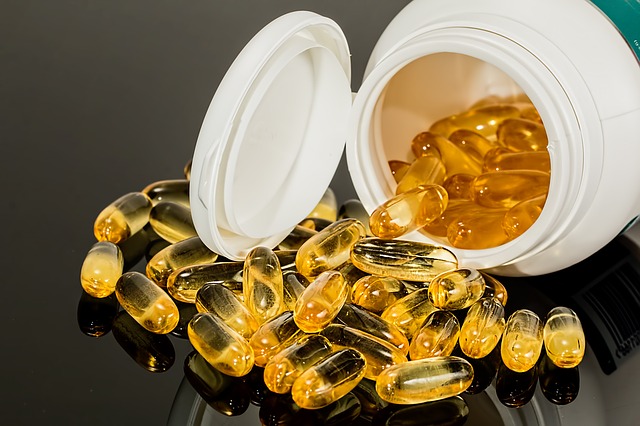 Did you know that omega-3 fats are essential to your overall health?  Omega-3 ranks among the most important essential nutrients out there today.  Most people do not consume sufficient amounts of omega-3 fats, which makes omega-3 deficiency likely the sixth biggest killer of Americans. This deficiency can lead to serious health problems, and eventually death. And unfortunately,  the typical American diet consists of a lot of omega-6 fats and not enough omega-3.   According to a recent study at Harvard University – omega-3 fatty acid deficiency is officially proven to be one of the top 10 causes of death in America.
According to a research, published in  the American Journal of Clinical Nutrition, low concentrations of EPA and DHA resulted in an increased risk of death from all causes, as well as accelerated cognitive decline.
Viva Labs Krill Oil – Highest Levels of Omega-3s in the Industry, 1250mg/serving, 60 Capliques
Omega-3/6 imbalance can cause:
Asthma
Autoimmune disease
Heart disease
Type II diabetes
Cancer
Obesity
Irritable bowel syndrome
Metabolic syndrome
Macular degeneration
 Krill Oil Benefits
Krill (Euphausia Superba) is a marine crustacean that are up to 6 cm in length and inhabit the Arctic waters of the southern ocean. Krill are a food source for whales and many other sea-life.
Krill Oil is the best form of Omega 3
Krill Oil is very sustainable.

There are basically more krill on the planet than any other creature.  So they are in no danger of over harvesting anytime soon.

it means that their population is constantly being replenished making krill a very sustainable and healthy source of Omega 3.

Krill oil Fights and Prevents Heart Disease.

Recent research published in Nutrition Research foundthat krill oil supplementation lowers triglyceride levels in adults with borderline high or high triglycerides – by more than 10 percent.

Krill Oil is the Purest on the Planet.

While many fish oils have high levels of toxins like mercury, krill oil does not. This is due to the position of krill in the marine food chain as these tiny creatures feed only on phytoplankton which do not contain mercury.
Krill Oil Benefits Your Brain.  It 

slows memory loss and improves conditions like ADHD, inflammatory conditions like arthritis and pain, depression, and much more.

Krill Oil Protects from Sun Damage. The astaxanthin found in krill oil provides excellent protection against ultraviolet light and UV-induced skin damage.
Loaded with antioxidants. Krill oil is 48 times more potent than fish oil.

Krill Oil is more absorbable and digestible. The phospholipid structure of the EPA and DHA in krill oil makes them much more absorbable and allows for a much easier entrance into the mitochondria and the cellular nucleus.
You will need to take around 2 or 3 Krill oil capsules each day in order to obtain sufficient amounts of DHA and EPA.
References:
 Nutrition Research February 2014; 34(2):126-33.