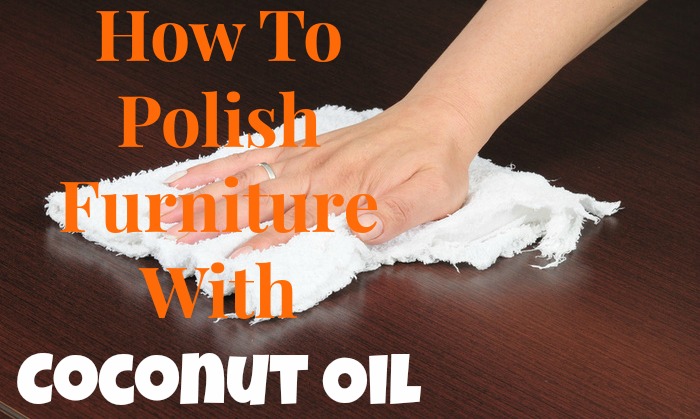 Coconut oil can be used as a natural wood polish that replenishes dry wood.  It helps prolong the life of the furniture by helping it not to crack wood. Best of all, it only uses TWO ingredients (coconut oil and fresh lemon juice).
Conventional furniture polish is really toxic.  Usually it contains phenol which is damaging to your health. Phenol causes cancer. Another chemical that is often contained in furniture polish is nitrobenzene.  If nitrobenzene gets on your skin it might cause  heart, liver, kidney problems, cancer and even death. Here is a natural coconut oil furniture polish that is safe and very easy to make and it's so much cheaper!
How To Polish Furniture With Coconut Oil
Ingredients
1/2 cup coconut oil (here)
1/4 cup fresh lemon juice
Directions
Combine the oil and lemon juice in a glass
Apply with a soft polishing cloth.
Polish the furniture by rubbing briskly.
Be sure and dust area before applying polish.