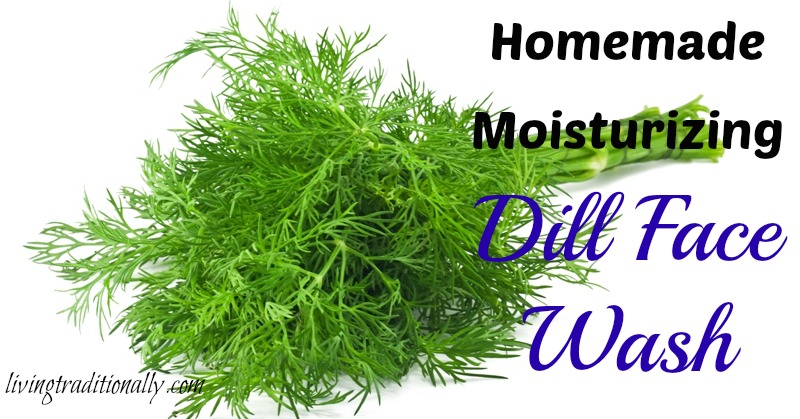 The dill herb is very beneficial for your skin. It contains  vitamin A, vitamin C,  Ursolic acid, Salicylic acid, vitamin B complex, iron and potassium. The salicylic acid and ursolic acid clean up your pores and exfoliate your skin. Dill generates important enzymes in skin that trigger elastin production. The essential oils in dill  have a calming effect on the body.


Homemade Moisturizing Dill Face Wash
This homemade everyday face wash will exfoliate and moisturize your skin.  It suits all skin types.


Ingredients
2 tsp pure Aloe Vera gel (here)
1/2 cup plain organic yougurt
1.5 tsp freshly chopped dill
Directions
Combine aloe with yogurt and freshly chopped dill. Stir well until smooth.
Massage this wash on damp skin for about a minute and rinse with cool water.  Pat dry.