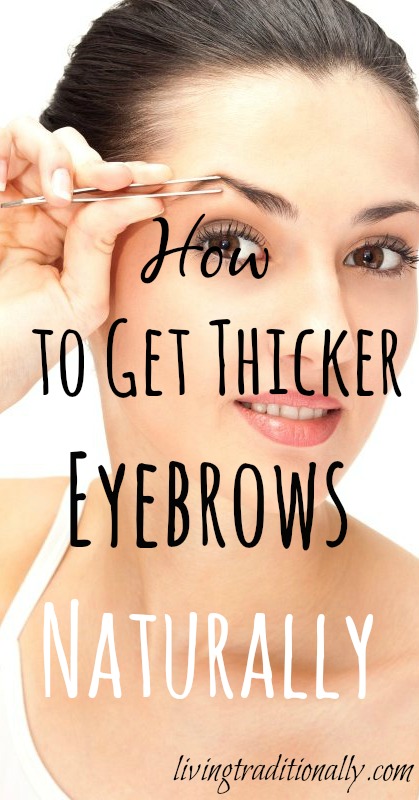 Most of us long for nice, thick healthy eyebrows. Unfortunately, as we age, our eyebrows get thinner. Can we grow them back? There are some home remedies that can help speed up eyebrow growth through natural methods.
How to Get Thicker Eyebrows Naturally


Massage castor oil (here) into your eyebrows before going to bed. Apply the oil twice a day. Castor oil is loaded with omega 9 fatty acids, which nourish the hair and follicles. Castor oil is able to penetrate into the pores and follicles that produce hair.
Coconut Oil Method
Coconut oil makes your brows thicker and darker.  Coconut oil stimulates eyebrow growth and nourishes your hair follicles. Apply some coconut oil directly to your eyebrows and leave overnight for best results.
Onion Juice Method
Fresh onion juice helps stimulate new hair growth. Due to the high sulfur content in onions, it is able to increase blood circulation in the area. Grind an onion and rub the juice below eyebrow skin.