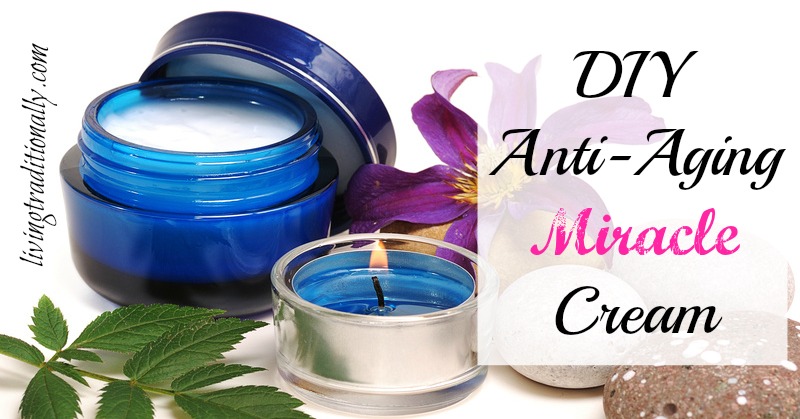 Most commercial anti-aging face creams are full of toxic chemicals and additives. These creams are expensive and ineffective. As an alternative, you can make your own face cream from natural safe ingredients. This anti-aging miracle cream contains amazing ingredients that work wonders for your skin. Coconut oil in this recipe  has many anti aging and nourishing beauty benefits. Coconut oil is able to penetrate deep to boost cell renewal and increase the production of collagen.


DIY Anti-Aging Miracle Cream
Ingredients


¼ cup almond oil (here)
2 tablespoons coconut oil
2 tablespoons beeswax (here)
1 tsp jojoba oil
1 tablespoon shea butter (here)
Sandalwood Essential oil
Directions
Place almon oil, coconut oil, beeswax, shea butter and jojoba oil in a double boiler.  Heat on low to melt wax about 5-8 minutes. Stir occasionally. Once the mixture has melted, pour it into a small glass jar. Add in 5-6 drops of sandalwood essential oil. Mix well.  Allow it to sit at room temperature until the cream gets hard. Apply morning and night after washing.