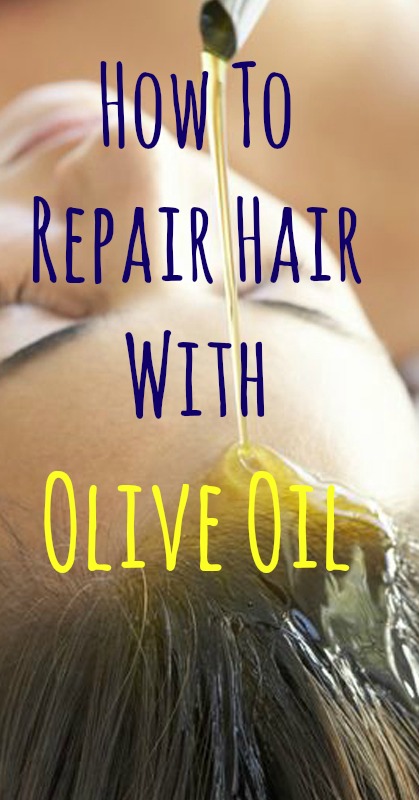 Olive oil has been known and used for thousands of years.  People in ancient times used it not only for food but for other purposes as well.   It perfectly nourishes, softens and moisturizes the skin; removes pigmentation, and most importantly, olive oil has a pronounced anti-aging effect… helping the skin to maintain youth and elasticity. You can also repair your hair with olive oil.


How To Repair Hair With Olive Oil
Ingredients
5 drops rosemary essential oil (here)
1 plastic bag or shower cap
Directions
1. Mix olive oil with rosemary essential oil.  Shake well to disperse the essential oil.
2. Rinse hair with warm water. Massage the mixture  onto your scalp in a circular motion
3. Place a plastic bag over your hair. Leave it on for 30 minutes.


4. Rinse well. Thoroughly wash your hair with shampoo.